March 20, 2018
These are the age divisions for Westerns and Nationals:
Download the chart by selecting it: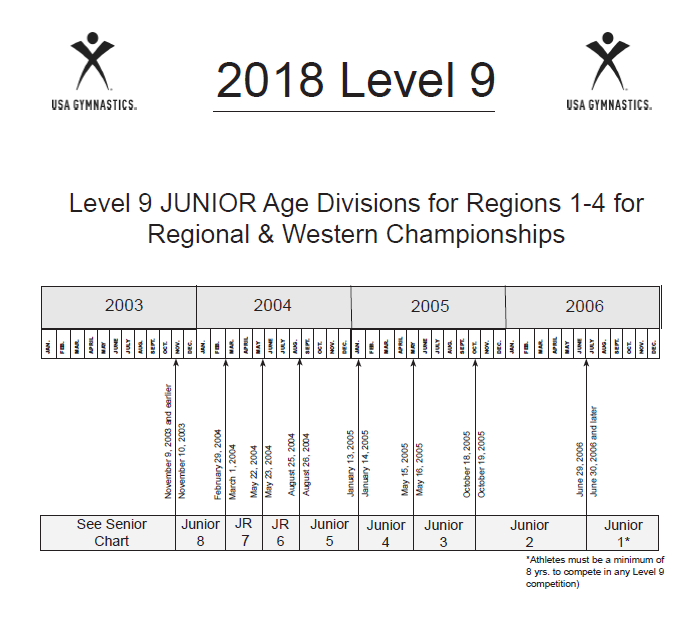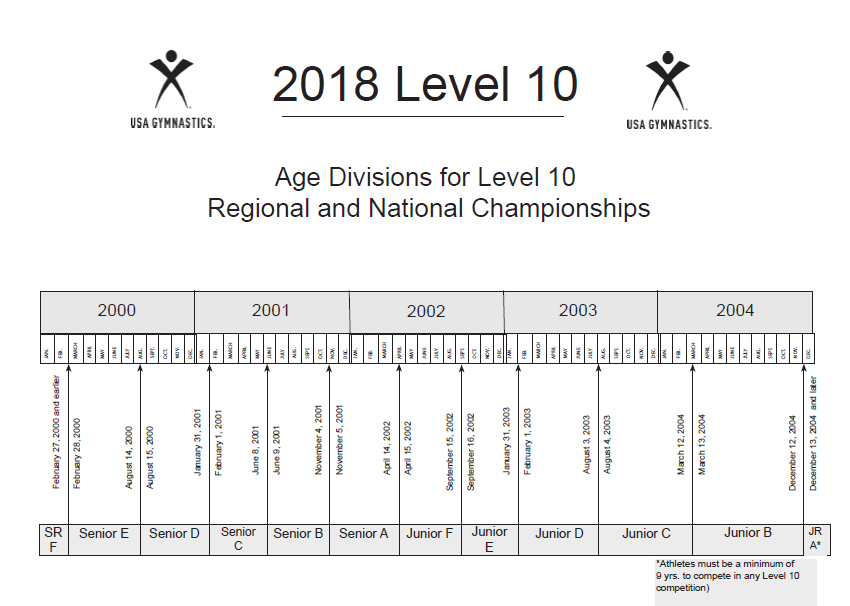 ---
March 14, 2016
These are the age divisions for Westerns and Nationals:
2016 Level 10 age group chart
2016 West Level 9 SR age group chart
2016 West Level 9 JR age group chart
---
National Gymnastics Day  
New Guide to Gymnastics 
Photography Guidelines
---
MCLA
Stay up to date with the Member Club Legislative Advocacy with our network https://usagym.org/pages/memclub/mcla.html
Here are what some club owners are facing in their states  (see video links below)
State Issues Reported by Club Owners
Kount on Kindness
In 2014, International Gymnastics created an initiative called Kount on Kindness which is a proactive campaign to promote kindness and positivity throughout the gymnastics community.  One of the main goals of this campaign is to create a workout environment in which everyone feels safe and accepted.  It is a pledge that can be taken by gyms as a whole or gymnasts individually to do their part in spreading kindness in their gym.
As some of you may know, October is anti-bullying month so to go along with that theme we created "October Acts of Kindness".  During October Acts of Kindness, we encourage members to send us kind acts that they have done recently so that we can support them, spread the kindness and encourage others to participate by posting about it on our social media.  At the end of the month, we review all of the submissions and give recognition for the efforts of all who participated.
Since the campaign has grown, we have gained athlete endorsers and sponsors such as Mancino and Flaghouse that love to read and share the stories and reach an even wider audience!
If you, your team or any team you know are doing any acts of kindness this month or have done any recently, write a story about it and send in pictures to us so that we can post it!  We would love to have you and your team participate in the campaign! Visit our website and take the pledge at www.kountonkindness.com.